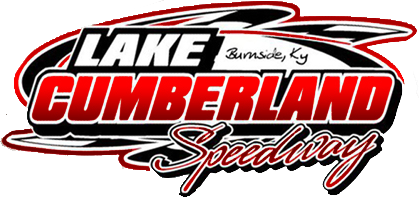 Week 3: Summit Modified Nationals
Monday, July 03, 2023
Winner: Blake Brown 2nd: Cole Falloway 3rd: Bryan Barber
Event Info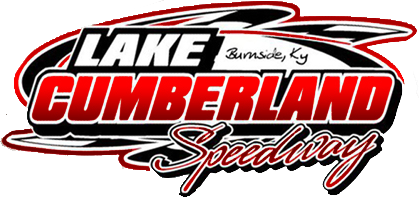 Week 3: Summit Modified Nationals

2023-07-03
Lake Cumberland Speedway
360 Racetrack Road
Burnside, Kentucky 42519
Event Description
The DIRTcar Summer Nationals makes its debut at the 3/8-mile, red clay oval of Lake Cumberland – the 10th track in the State of Kentucky the tour has visited in its 38-year history.
series Racing
Summit Modified Nationals DIRTcar Summer Nationals
Late Model Track Record
12.524 seconds by Mike Marlar
To Win Amount
$1,500.00
Event Hashtag
#HellTour
Frequently Asked Questions
support_divisions
DIRTcar Summer Nationals
To Win Amount
$1,500.00
Track Info
Track Phone
(606) 341-1228
Track Email
lcspeedwaymedia@gmail.com
Track Type
0.375; Clay Oval
Late Model Track Record
12.524 seconds by Mike Marlar
Race Recap
Brown Passes Falloway Late to Win First Career Summit Modified Feature at Lake Cumberland
With a fast car underneath him and a chance to take the lead sitting dead ahead, Blake Brown stomped the throttle and made the move.
Brown, of Corbin, KY, caught race-long leader and fellow Kentuckian Cole Falloway with six laps remaining in Monday's DIRTcar Summit Racing Equipment Modified Nationals Feature at Lake Cumberland Speedway and swung it to the high side, driving around Falloway out of Turn 4 and crossing the stripe to complete Lap 15.
Now with the lead, Brown was in control. One final restart after a caution with four laps remaining gave Falloway an opportunity to take the lead back, but he was unsuccessful. Brown held he and the rest of the field off to score his first career Summit Modified victory in front of his home-state crowd.
"There's a lot of good people here – this is, basically, my home track," Brown said. "The Heat Race wasn't what I really wanted to have with all this work for the next five days and a six-hour drive tonight, but it's one heck of a way to start off the Hell Tour, for sure."
UP NEXT
The DIRTcar Summit Racing Equipment Modifieds are back in action Tuesday, July 4 with the kickoff to Week 4 at Tri-City Speedway in Pontoon Beach, IL. Tickets will be available at the gate; streaming available at DIRTVision.com.
ABBREVIATED RESULTS
Feature (20 Laps): 1. 99B-Blake Brown[4]; 2. 66-Cole Falloway[2]; 3. 10-Bryan Barber[6]; 4. 1H-Ben Harmon[1]; 5. 49-Billy Green[9]; 6. 26-Joseph Husband[8]; 7. 8-Jeremy Elliotte[12]; 8. 27R-Steve Rex[15]; 9. 99-Shannon Elrod[7]; 10. 16-Jamie Mosley[5]; 11. 6M-Brennan Meadows[14]; 12. G3-Marcus Griffith[16]; 13. 69-Tim Patrick[13]; 14. 6G-Ashton Gaffner[18]; 15. 4-Adrian Smith[17]; 16. 65-Aaron Covington[20]; 17. 13P-Sarah Patrick[21]; 18. 21J-Clay Harris[10]; 19. 66M-Jordan Meadows[19]; 20. 99P-Jerry Pyles[11]; 21. 97-Mitch Thomas[22]; 22. 1C-Dustin Cordier[3]
Results
Feature Results
| POS | Start | +/- | # | Driver | Laps | Behind | Led | Status | Points | Money |
| --- | --- | --- | --- | --- | --- | --- | --- | --- | --- | --- |
| 1 | 4 | +3 | 99B | Blake Brown | 20 | 0.000 | 7 | Running | 77 | $1,500 |
| 2 | 2 | 0 | 66 | Cole Falloway | 20 | -0.996 | 13 | Running | 72 | $700 |
| 3 | 6 | +3 | 10 | Bryan Barber | 20 | -3.099 | 0 | Running | 67 | $400 |
| 4 | 1 | -3 | 1H | Ben Harmon | 20 | -4.330 | 0 | Running | 62 | $300 |
| 5 | 9 | +4 | 49 | Billy Green | 20 | 1,545.643 | 0 | Running | 57 | $275 |
| 6 | 8 | +2 | 26 | Joseph Husband | 20 | -7.808 | 0 | Running | 52 | $250 |
| 7 | 12 | +5 | 8 | Jeremy Elliotte | 20 | -8.235 | 0 | Running | 50 | $225 |
| 8 | 15 | +7 | 27R | Steve Rex | 20 | -8.464 | 0 | Running | 48 | $200 |
| 9 | 7 | -2 | 99 | Shannon Elrod | 20 | -8.785 | 0 | Running | 46 | $175 |
| 10 | 5 | -5 | 16 | Jamie Mosley | 20 | -9.545 | 0 | Running | 44 | $150 |
| 11 | 14 | +3 | 6M | Brennan Meadows | 20 | -9.910 | 0 | Running | 42 | $150 |
| 12 | 16 | +4 | G3 | Marcus Griffith | 20 | -11.065 | 0 | Running | 41 | $150 |
| 13 | 13 | 0 | 69 | Tim Patrick | 20 | -12.616 | 0 | Running | 40 | $150 |
| 14 | 18 | +4 | 6G | Ashton Gaffner | 20 | -14.610 | 0 | Running | 39 | $150 |
| 15 | 17 | +2 | 4 | Adrian Smith | 20 | -14.908 | 0 | Running | 38 | $150 |
| 16 | 20 | +4 | 65 | Aaron Covington | 19 | -1 Laps | 0 | Running | 37 | $150 |
| 17 | 21 | +4 | 13P | Sarah Patrick | 19 | -1 Laps | 0 | Running | 36 | $150 |
| 18 | 10 | -8 | 21J | Clay Harris | 16 | -4 Laps | 0 | DNF | 35 | $150 |
| 19 | 19 | 0 | 66M | Jordan Meadows | 8 | -12 Laps | 0 | DNF | 34 | $150 |
| 20 | 11 | -9 | 99P | Jerry Pyles | 6 | -14 Laps | 0 | DNF | 33 | $150 |
| 21 | 22 | +1 | 97 | Mitch Thomas | 3 | -17 Laps | 0 | DNF | 32 | $150 |
| 22 | 3 | -19 | 1C | Dustin Cordier | 0 | -20 Laps | 0 | DNF | 31 | $150 |
Hard Charger: Steve Rex
Last Chance Showdown Results
| POS | Start | +/- | # | Driver | Laps | Behind | Led | Status | Points | Money |
| --- | --- | --- | --- | --- | --- | --- | --- | --- | --- | --- |
| 1 | 1 | 0 | G3 | Marcus Griffith | 8 | 0.000 | 8 | Running | 0 | $0 |
| 2 | 4 | +2 | 4 | Adrian Smith | 8 | -0.883 | 0 | Running | 0 | $0 |
| 3 | 3 | 0 | 6G | Ashton Gaffner | 8 | -1.631 | 0 | Running | 0 | $0 |
| 4 | 7 | +3 | 66M | Jordan Meadows | 8 | -1.749 | 0 | Running | 0 | $0 |
| 5 | 9 | +4 | 65 | Aaron Covington | 8 | -2.856 | 0 | Running | 0 | $0 |
| 6 | 6 | 0 | 22H | Gary Hebrock Jr. | 6 | -2 Laps | 0 | DNF | 30 | $50 |
| 7 | 12 | +5 | 69P | Steven Powell | 4 | -4 Laps | 0 | DNF | 29 | $50 |
| 8 | 8 | 0 | 60B | Jeremy Bowens | 4 | -4 Laps | 0 | DNF | 28 | $50 |
| 9 | 2 | -7 | 4F | Carson Freeman | 3 | -5 Laps | 0 | DNF | 27 | $50 |
| 10 | 5 | -5 | 13P | Sarah Patrick | 1 | -7 Laps | 0 | DNF | 0 | $0 |
| 11 | 10 | -1 | 97 | Mitch Thomas | 0 | -8 Laps | 0 | DNS | 0 | $0 |
| 12 | 11 | -1 | 44 | Jr Kelsay | 0 | -8 Laps | 0 | DNS | 26 | $50 |
Heat 1 Results
| Pos. | Start | +/- | # | Driver | Hometown | Difference |
| --- | --- | --- | --- | --- | --- | --- |
| 1 | 1 | 0 | 1H | Ben Harmon | Brooks, KY | 0.000 |
| 2 | 3 | +1 | 99B | Blake Brown | Corbin, KY | -2.347 |
| 3 | 5 | +2 | 99 | Shannon Elrod | Baxter, TN | -2.767 |
| 4 | 4 | 0 | 21J | Clay Harris | Jupiter, FL | -3.735 |
| 5 | 7 | +2 | 69 | Tim Patrick | Albany, KY | -5.556 |
| 6 | 8 | +2 | G3 | Marcus Griffith | Hazard, KY | -5.741 |
| 7 | 6 | -1 | 4 | Adrian Smith | Albany, KY | -6.447 |
| 8 | 9 | +1 | 66M | Jordan Meadows | Pocahontas, IL | -7.822 |
| 9 | 2 | -7 | 97 | Mitch Thomas | Oakland, MD | -5 Laps |
Heat 2 Results
| Pos. | Start | +/- | # | Driver | Hometown | Difference |
| --- | --- | --- | --- | --- | --- | --- |
| 1 | 1 | 0 | 1C | Dustin Cordier | Stanford, KY | 0.000 |
| 2 | 2 | 0 | 16 | Jamie Mosley | London, KY | -0.623 |
| 3 | 3 | 0 | 26 | Joseph Husband | Paint Lick, KY | -2.679 |
| 4 | 4 | 0 | 99P | Jerry Pyles | Somerset, KY | -3.405 |
| 5 | 5 | 0 | 6M | Brennan Meadows | Pocahontas, IL | -4.390 |
| 6 | 6 | 0 | 4F | Carson Freeman | glencoe, KY | -5.149 |
| 7 | 7 | 0 | 13P | Sarah Patrick | Albany, KY | -8.347 |
| 8 | 9 | +1 | 60B | Jeremy Bowens | Burlington, KY | -10.504 |
| 9 | 8 | -1 | 44 | Jr Kelsay | Columbia, KY | -12.215 |
Heat 3 Results
| Pos. | Start | +/- | # | Driver | Hometown | Difference |
| --- | --- | --- | --- | --- | --- | --- |
| 1 | 1 | 0 | 66 | Cole Falloway | Owensboro, KY | 0.000 |
| 2 | 2 | 0 | 10 | Bryan Barber | Buffalo, KY | -1.988 |
| 3 | 3 | 0 | 49 | Billy Green | Walton, KY | -13.747 |
| 4 | 4 | 0 | 8 | Jeremy Elliotte | Corbin, KY | -5.239 |
| 5 | 5 | 0 | 27R | Steve Rex | Youngsville, PA | -5.578 |
| 6 | 7 | +1 | 6G | Ashton Gaffner | Greenville, IL | -8.569 |
| 7 | 6 | -1 | 22H | Gary Hebrock Jr. | Stanford, KY | -10.280 |
| 8 | 8 | 0 | 65 | Aaron Covington | WARSAW, KY | -11.598 |
| 9 | 9 | 0 | 69P | Steven Powell | Corbin, KY | -13.747 |
Qualifying Flight 1 Results
| POS | Start | Car | Driver | Time | Difference |
| --- | --- | --- | --- | --- | --- |
| 1 | 8 | 1H | Ben Harmon | 14.424 | 0.000 |
| 2 | 9 | 97 | Mitch Thomas | 14.662 | -0.238 |
| 3 | 7 | 99B | Blake Brown | 14.741 | -0.317 |
| 4 | 3 | 21J | Clay Harris | 14.751 | -0.327 |
| 5 | 1 | 99 | Shannon Elrod | 15.182 | -0.758 |
| 6 | 4 | 4 | Adrian Smith | 15.564 | -1.140 |
| 7 | 2 | 69 | Tim Patrick | 15.703 | -1.279 |
| 8 | 5 | G3 | Marcus Griffith | 15.976 | -1.552 |
| 9 | 6 | 66M | Jordan Meadows | 16.129 | -1.705 |
Qualifying Flight 2 Results
| POS | Start | Car | Driver | Time | Difference |
| --- | --- | --- | --- | --- | --- |
| 1 | 4 | 1C | Dustin Cordier | 14.757 | 0.000 |
| 2 | 5 | 16 | Jamie Mosley | 14.862 | -0.105 |
| 3 | 9 | 26 | Joseph Husband | 15.087 | -0.330 |
| 4 | 2 | 99P | Jerry Pyles | 15.089 | -0.332 |
| 5 | 7 | 6M | Brennan Meadows | 15.192 | -0.435 |
| 6 | 1 | 4F | Carson Freeman | 15.449 | -0.692 |
| 7 | 3 | 13P | Sarah Patrick | 15.921 | -1.164 |
| 8 | 6 | 44 | Jr Kelsay | 16.152 | -1.395 |
| 9 | 8 | 60B | Jeremy Bowens | 16.158 | -1.401 |
Qualifying Flight 3 Results
| POS | Start | Car | Driver | Time | Difference |
| --- | --- | --- | --- | --- | --- |
| 1 | 2 | 66 | Cole Falloway | 14.116 | 0.000 |
| 2 | 6 | 10 | Bryan Barber | 14.339 | -0.223 |
| 3 | 7 | 49 | Billy Green | 14.347 | -0.231 |
| 4 | 5 | 8 | Jeremy Elliotte | 14.763 | -0.647 |
| 5 | 9 | 27R | Steve Rex | 14.920 | -0.804 |
| 6 | 4 | 22H | Gary Hebrock Jr. | 15.652 | -1.536 |
| 7 | 8 | 6G | Ashton Gaffner | 15.823 | -1.707 |
| 8 | 3 | 65 | Aaron Covington | 16.015 | -1.899 |
| 9 | 1 | 69P | Steven Powell | 16.015 | -1.899 |