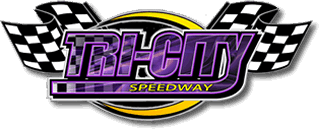 Week 1: DIRTcar Summer Nationals / Summit Modified Nationals
Friday, June 16, 2023
The Week 1: DIRTcar Summer Nationals / Summit Modified Nationals begins in
Event Info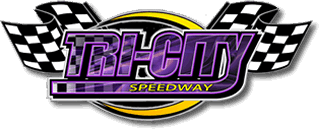 Week 1: DIRTcar Summer Nationals / Summit Modified Nationals

June 16, 2023
Tri-City Speedway
5100 Nameoki Rd
Granite City, IL
Event Description
The DIRTcar Summer Nationals makes its annual stop at one of DIRTcar's oldest weekly-sanctioned venues, Tri-City Speedway, for the first $10,000-to-win showdown of the 2023 tour.
Series Racing
DIRTcar Summer Nationals, Summit Modified Nationals
Sprint Car Track Record
12.140 seconds by Logan Schuchart on 4/28/23
Late Model Track Record
13.904 seconds by Michael Kloos on 8/22/14
To Win Amount
$10,000.00
Event Hashtag
#HellTour
Frequently Asked Questions
To Win Amount
$10,000.00
Type of Grandstand
Bleachers
Stadium Seating
On the backstretch
Handicapped Seating
Front rows of grandstansds
Personal Coolers
All coolers are prohibited
ATMs
1
Credit Card Use
Office, Pit Gate, Ticket Window
Alcohol Sales
Race fans that consume alcohol are encouraged to drink responsibly. All alcohol sales will require a picture ID as proof of age; you must be 21 years of age or older. Tri-City Speedway may refuse to serve alcoholic beverages to any person for any reason.
Smoking Policy
No smoking in the grandstands
Family Section
no family section
Parking Cost
Free
Camping Availability
non-electric, onsite
Camping Cost
Free, No open fires
Track Info
Track Phone
(618) 931-7836
Track Email
tricityspeedway@msn.com
Track Size & Type
0.375;
Sprint Car Track Record
12.140 seconds by Logan Schuchart on 4/28/23
Late Model Car Track Record
13.904 seconds by Michael Kloos on 8/22/14
Results
Feature (40 Laps) 1. 32-Bobby Pierce[5]; 2. 24-Ryan Unzicker[1]; 3. 12-Ashton Winger[6]; 4. 81E-Tanner English[4]; 5. 18-Shannon Babb[3]; 6. 54-Dane Dacus[9]; 7. 74-Mitch McGrath[2]; 8. 93-Mason Oberkramer[7]; 9. 28-Dennis Erb Jr[8]; 10. 29-Darrell Lanigan[11]; 11. 6-Gordy Gundaker[12]; 12. 82-Billy Laycock[17]; 13. 45-Kyle Hammer[18]; 14. 7-Trevor Gundaker[23]; 15. 16-Rusty Griffaw[20]; 16. 14G-Joe Godsey[10]; 17. 14R-Jeff Roth[19]; 18. 36-Logan Martin[15]; 19. 248-Brandon Lance[22]; 20. 26M-Brent McKinnon[13]; 21. 2-Charlie Cole[16]; 22. 2M-Allen Murray[14]; 23. (DNS) 33-Daryn Klein
Qualifying Group 1 (2 Laps) 1. 81E-Tanner English, 00:14.683[15]; 2. 74-Mitch McGrath, 00:14.707[2]; 3. 54-Dane Dacus, 00:14.760[13]; 4. 29-Darrell Lanigan, 00:14.783[6]; 5. 32-Bobby Pierce, 00:14.803[7]; 6. 36-Logan Martin, 00:14.843[4]; 7. 0-Dewayne Kiefer, 00:14.989[8]; 8. 14R-Jeff Roth, 00:14.998[19]; 9. 26M-Brent McKinnon, 00:15.041[12]; 10. 93-Mason Oberkramer, 00:15.091[17]; 11. 7-Trevor Gundaker, 00:15.183[1]; 12. 16-Rusty Griffaw, 00:15.317[3]; 13. 50C-Kayden Clatt, 00:15.556[14]; 14. 14M-Reid Millard, 00:15.643[10]; 15. 248-Brandon Lance, 00:15.943[9]; 16. 26-Matt Zimmerly, 00:16.147[5]; 17. 1H-Josh Heuiser, 00:16.417[11]; 18. 11B-Blake Bailey, 00:16.685[18]; 19. (DNS) 148-Tim Lance Jr
Qualifying Group 2 (2 Laps) 1. 18-Shannon Babb, 00:14.642[7]; 2. 28-Dennis Erb Jr, 00:14.767[8]; 3. 12-Ashton Winger, 00:14.815[9]; 4. 24-Ryan Unzicker, 00:14.961[13]; 5. 2M-Allen Murray, 00:15.045[1]; 6. 6-Gordy Gundaker, 00:15.073[12]; 7. 82-Billy Laycock, 00:15.088[3]; 8. 2-Charlie Cole, 00:15.204[6]; 9. 14G-Joe Godsey, 00:15.290[18]; 10. 38-Thomas Hunziker, 00:15.311[11]; 11. 33-Daryn Klein, 00:15.387[16]; 12. 30-Mark Voigt, 00:15.399[2]; 13. 48-Tim Lance, 00:15.518[5]; 14. 35-Claude Walker, 00:15.540[15]; 15. 78S-Steve Stultz, 00:15.558[17]; 16. 45-Kyle Hammer, 00:15.647[19]; 17. 50-Kaeden Cornell, 00:15.787[14]; 18. 118-Mike Fenton, 00:16.672[4]; 19. 3K-Brandon King, 00:16.853[10]
Heat 1 (10 Laps) 1. 81E-Tanner English[1]; 2. 32-Bobby Pierce[3]; 3. 54-Dane Dacus[2]; 4. 26M-Brent McKinnon[5]; 5. 7-Trevor Gundaker[6]; 6. 0-Dewayne Kiefer[4]; 7. 50C-Kayden Clatt[7]; 8. 1H-Josh Heuiser[9]; 9. 248-Brandon Lance[8]; 10. (DNS) 148-Tim Lance Jr
Heat 2 (10 Laps) 1. 74-Mitch McGrath[1]; 2. 93-Mason Oberkramer[5]; 3. 29-Darrell Lanigan[2]; 4. 36-Logan Martin[3]; 5. 14R-Jeff Roth[4]; 6. 26-Matt Zimmerly[8]; 7. 14M-Reid Millard[7]; 8. 16-Rusty Griffaw[6]; 9. 11B-Blake Bailey[9]
Heat 3 (10 Laps) 1. 18-Shannon Babb[1]; 2. 12-Ashton Winger[2]; 3. 14G-Joe Godsey[5]; 4. 2M-Allen Murray[3]; 5. 33-Daryn Klein[6]; 6. 82-Billy Laycock[4]; 7. 78S-Steve Stultz[8]; 8. 50-Kaeden Cornell[9]; 9. 3K-Brandon King[10]; 10. 48-Tim Lance[7]
Heat 4 (10 Laps) 1. 24-Ryan Unzicker[2]; 2. 28-Dennis Erb Jr[1]; 3. 6-Gordy Gundaker[3]; 4. 2-Charlie Cole[4]; 5. 30-Mark Voigt[6]; 6. 45- Kyle Hammer[8]; 7. 38-Thomas Hunziker[5]; 8. 35-Claude Walker[7]; 9. 118-Mike Fenton[9]
Consolation Race (10 Laps) 1. 50-Kaeden Cornell[2]; 2. 35-Claude Walker[4]; 3. 16-Rusty Griffaw[3]; 4. 1H-Josh Heuiser[1]; 5. 248-Brandon Lance[5]; 6. 11B-Blake Bailey[7]; 7. 3K-Brandon King[6]; 8. 118-Mike Fenton[8]; 9. (DNS) 48-Tim Lance; 10. (DNS) 148-Tim Lance Jr
Last Chance Showdown (12 Laps) 1. 82-Billy Laycock[6]; 2. 45-Kyle Hammer[8]; 3. 7-Trevor Gundaker[1]; 4. 35-Claude Walker[14]; 5. 78S-Steve Stultz[10]; 6. 50-Kaeden Cornell[13]; 7. 14M-Reid Millard[11]; 8. 50C-Kayden Clatt[9]; 9. 26-Matt Zimmerly[7]; 10. 1H-Josh Heuiser[16]; 11. 33-Daryn Klein[2]; 12. 38-Thomas Hunziker[12]; 13. 14R-Jeff Roth[3]; 14. 30-Mark Voigt[4]; 15. (DNS) 0-Dewayne Kiefer; 16. (DNS) 16-Rusty Griffaw