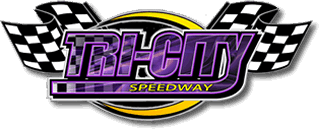 DIRTcar Summer Nationals / Summit Modified Nationals
Friday, June 17, 2022
Winner: Nick Hoffman 2nd: Mike Harrison 3rd: Will Krup
Event Info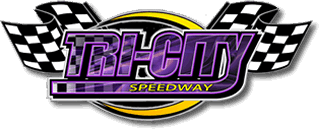 DIRTcar Summer Nationals / Summit Modified Nationals

June 17, 2022
Tri-City Speedway
5100 Nameoki Rd
Granite City, IL
Event Description
The DIRTcar Summer Nationals makes its annual stop at one of DIRTcar's oldest weekly-sanctioned venues, Tri-City Speedway, for the first $10,000-to-win showdown of the 2022 tour.
$10,000 to win for Late Models, $1,500 for UMP Modifieds.
Series Racing
Summit Modified Nationals DIRTcar Summer Nationals
Sprint Car Track Record
12.174 seconds by Zach Chappell on 6/14/07
Late Model Track Record
13.904 seconds by Michael Kloos on 8/22/14
To Win Amount
$1,500.00
Feature Laps Length
25
Frequently Asked Questions
Support Divisions
DIRTcar Summer Nationals
To Win Amount
$1,500.00
Type of Grandstand
Bleachers
Stadium Seating
On the backstretch
Handicapped Seating
Front rows of grandstansds
Personal Coolers
All coolers are prohibited
ATMs
1
Credit Card Use
Office, Pit Gate, Ticket Window
Alcohol Sales
Race fans that consume alcohol are encouraged to drink responsibly. All alcohol sales will require a picture ID as proof of age; you must be 21 years of age or older. Tri-City Speedway may refuse to serve alcoholic beverages to any person for any reason.
Smoking Policy
No smoking in the grandstands
Family Section
no family section
Parking Cost
Free
Camping Availability
non-electric, onsite
Camping Cost
Free, No open fires
Track Info
Track Phone
(618) 931-7836
Track Email
tricityspeedway@msn.com
Track Size & Type
0.375;
Sprint Car Track Record
12.174 seconds by Zach Chappell on 6/14/07
Late Model Car Track Record
13.904 seconds by Michael Kloos on 8/22/14
Race Recap
BATTLE OF STL: Hoffman Triumphs Over Harrison at Tri-City for 60th Career Win
With two of the best DIRTcar UMP Modified drivers in the nation taking the green right next to each other for a 25-lap duel around Tri-City Speedway, the action did not disappoint.
Mike Harrison, the six-time DIRTcar Summit Racing Equipment Modified Nationals champion from Highland, IL, and Nick Hoffman, the four-time and reigning champion from Mooresville, NC, took their spots on Row 2 of the starting grid, ready for a battle of St. Louis-area supremacy amidst a field of 23 other competitors trying to derail their train to Victory Lane.
The green dropped, and the chase was on. Polesitter Will Krup took the early lead and held strong through several restarts inside the first five laps, only letting Harrison slip by once to lead Lap 4. Hoffman trailed closely in third, waiting for the right moment to pounce.
But that moment had to wait a tick longer than usual. For the first time in a long time on the Summit Modified trail, Hoffman and his Elite Chassis #2 genuinely could not reel-in the cars ahead of him.
"I could not find a lane to get by Will," Hoffman said. "I choose to run the middle and he'd slip out to middle and I'd lose all my speed. Finally, we had that red and I just cooled down a little bit."
While Harrison took the point on Lap 8, Hoffman continued his search for a lane to get by Krup. A red flag was displayed just before halfway, which allowed Hoffman to reset and generate a new plan.
"I knew I could make speed in the middle of the racetrack if I could just get clear of him," Hoffman said. "He finally left me enough lane down the straightaways that I could roll turns 1-2 on the outside and I could clear him."
Now with the runner-up spot, Hoffman only had one to catch and pass. Harrison was well over a second ahead, but Hoffman stuck to the low-middle lane, reeled him in quickly and made the pass with five laps left as Harrison slid up the track and brushed the outside wall of Turn 2.
"Throughout that Late Model race [before], it just got so much more technical and got ledged-up where it was hard to run," Hoffman said of racing the top line. "That was gonna be, really, my only hope and prayer that it got hard enough for [Harrison] to run that he couldn't make enough speed up there."
The now 60-time Summit Modified winner was ecstatic in Victory Lane, much more so than after recent wins. An original Belleville, IL-resident, many of Hoffman's close family and friends were present to see him take down one of DIRTcar's all-time greats in Mike Harrison, bringing the emotion out of him as he climbed atop the car with son Maddox to celebrate.
"I was more pumped-up to win that race" Hoffman said. "Just straight-up. He had the lead, I did what I needed to do to just drive by him. I was pretty amped-up to win that one."
UP NEXT
The DIRTcar Summit Modified action continues with a special $2,000-to-win show Saturday night, June 18, at Fairbury Speedway in Fairbury, IL. If you can't be at the track, watch every lap live on DIRTVision.
ABBREVIATED RESULTS (view full results)
Feature 25 Laps | 00:22:48.890
2-Nick Hoffman[4]; 2. 24H-Mike Harrison[3]; 3. K9-Will Krup[1]; 4. 05-Dave Wietholder[5]; 5. 12L-Lucas Lee[2]; 6. 14C- Rick Conoyer[7]; 7. 8-Kyle Steffens[12]; 8. 25-Tyler Nicely[26]; 9. 18L-Michael Long[6]; 10. 36-Kenny Wallace[9]; 11. 4T- Jake Trebilcock[11]; 12. 66-Cole Falloway[10]; 13. J82-Treb Jacoby[14]; 14. 6M-Carl McKinney[24]; 15. 11B-Blake Bailey[22]; 16. 73-Mark Rhoades[20]; 17. 59R-Jacob Rexing[15]; 18. 77-Ray Bollinger[8]; 19. 7-Drake Troutman[21]; 20. 5S-Owen Steinkoenig[13]; 21. 19C-Carter Sinkhorn[19]; 22. 6-Chris Stauffer[23]; 23. 816-Travis Raterman[25]; 24. 130- Chase Allen[16]; 25. 82Q-Cole Queathem[17]; 26. (DNS) 1D-Dean Hoffman; 27. (DNS) 4-Mike Learman
[Read More]
Results
Heat 1 Results
| Pos. | Start | +/- | # | Driver | Hometown | Difference |
| --- | --- | --- | --- | --- | --- | --- |
| 1 | 1 | 0 | K9 | Will Krup | Mt. Carmel, IL | 0.000 |
| 2 | 3 | +1 | 2 | Nick Hoffman | Mooresville, NC | -139.843 |
| 3 | 2 | -1 | 14C | Rick Conoyer | Wentzville, MO | -143.500 |
| 4 | 5 | +1 | 66 | Cole Falloway | Owensboro, KY | -143.742 |
| 5 | 6 | +1 | 5S | Owen Steinkoenig | Highland, IL | -149.123 |
| 6 | 4 | -2 | 130 | Chase Allen | Midlothian, TX | -150.720 |
| 7 | 7 | 0 | 19C | Carter Sinkhorn | Taylorville, IL | -153.684 |
| 8 | 8 | 0 | 11B | Blake Bailey | Bunker Hill, IL | -154.718 |
| 9 | 9 | 0 | 816 | Travis Raterman | Troy, MO | -142.281 |
Heat 2 Results
| Pos. | Start | +/- | # | Driver | Hometown | Difference |
| --- | --- | --- | --- | --- | --- | --- |
| 1 | 3 | +2 | 12L | Lucas Lee | Paris, TN | 0.000 |
| 2 | 2 | 0 | 05 | Dave Wietholder | Liberty, IL | -232.723 |
| 3 | 5 | +2 | 77 | Ray Bollinger | Kewanee, IL | -234.372 |
| 4 | 4 | 0 | 4T | Jake Trebilcock | Caseyville, IL | -234.817 |
| 5 | 6 | +1 | J82 | Treb Jacoby | O'fallon, MO | -237.193 |
| 6 | 7 | +1 | 82Q | Cole Queathem | Troy, MO | -238.145 |
| 7 | 8 | +1 | 73 | Mark Rhoades | West Chicago, IL | -239.821 |
| 8 | 9 | +1 | 6 | Chris Stauffer | Ellis Grove, IL | -220.655 |
| 9 | 1 | -8 | 25 | Tyler Nicely | Owensboro, KY | -37.514 |
Heat 3 Results
| Pos. | Start | +/- | # | Driver | Hometown | Difference |
| --- | --- | --- | --- | --- | --- | --- |
| 1 | 1 | 0 | 24H | Mike Harrison | Highland, IL | 0.000 |
| 2 | 2 | 0 | 18L | Michael Long | Fowler, IL | -225.612 |
| 3 | 4 | +1 | 36 | Kenny Wallace | St. Louis, MO | -226.767 |
| 4 | 3 | -1 | 8 | Kyle Steffens | St. Charles, MO | -226.842 |
| 5 | 5 | 0 | 59R | Jacob Rexing | Brighton, IL | -227.909 |
| 6 | 8 | +2 | 1D | Dean Hoffman | Troy, IL | -228.254 |
| 7 | 9 | +2 | 7 | Drake Troutman | Hyndman, PA | -229.480 |
| 8 | 6 | -2 | 6M | Carl McKinney | Mars, PA | -229.758 |
| 9 | 7 | -2 | 4 | Mike Learman | Woodstock, IL | -95.951 |
Qualifying Results
| POS | Start | Car | Driver | Time | Difference |
| --- | --- | --- | --- | --- | --- |
| 1 | 5 | K9 | Will Krup | 15.808 | 0.000 |
| 2 | 2 | 14C | Rick Conoyer | 15.867 | -0.059 |
| 3 | 9 | 2 | Nick Hoffman | 15.936 | -0.128 |
| 4 | 6 | 130 | Chase Allen | 16.092 | -0.284 |
| 5 | 1 | 66 | Cole Falloway | 16.144 | -0.336 |
| 6 | 8 | 5S | Owen Steinkoenig | 16.438 | -0.630 |
| 7 | 7 | 19C | Carter Sinkhorn | 16.899 | -1.091 |
| 8 | 4 | 11B | Blake Bailey | 17.309 | -1.501 |
| 9 | 3 | 816 | Travis Raterman | 19.051 | -3.243 |
Qualifying Flight 2 Results
| POS | Start | Car | Driver | Time | Difference |
| --- | --- | --- | --- | --- | --- |
| 1 | 8 | 25 | Tyler Nicely | 15.954 | 0.000 |
| 2 | 3 | 05 | Dave Wietholder | 15.998 | -0.044 |
| 3 | 7 | 12L | Lucas Lee | 16.041 | -0.087 |
| 4 | 5 | 4T | Jake Trebilcock | 16.129 | -0.175 |
| 5 | 1 | 77 | Ray Bollinger | 16.344 | -0.390 |
| 6 | 4 | J82 | Treb Jacoby | 16.553 | -0.599 |
| 7 | 6 | 82Q | Cole Queathem | 16.560 | -0.606 |
| 8 | 2 | 73 | Mark Rhoades | 17.658 | -1.704 |
| 9 | 9 | 6 | Chris Stauffer | 45.918 | -29.964 |
Qualifying Flight 3 Results
| POS | Start | Car | Driver | Time | Difference |
| --- | --- | --- | --- | --- | --- |
| 1 | 2 | 24H | Mike Harrison | 15.649 | 0.000 |
| 2 | 1 | 18L | Michael Long | 15.829 | -0.180 |
| 3 | 4 | 8 | Kyle Steffens | 15.856 | -0.207 |
| 4 | 3 | 36 | Kenny Wallace | 16.010 | -0.361 |
| 5 | 6 | 59R | Jacob Rexing | 16.055 | -0.406 |
| 6 | 5 | 6M | Carl McKinney | 16.106 | -0.457 |
| 7 | 7 | 4 | Mike Learman | 16.241 | -0.592 |
| 8 | 8 | 1D | Dean Hoffman | 16.382 | -0.733 |