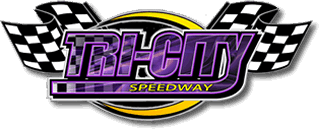 DIRTcar Summer Nationals / Summit Modified Nationals
Friday, June 17, 2022
Winner: Bobby Pierce 2nd: Dennis Erb Jr. 3rd: Ryan Gustin
Event Info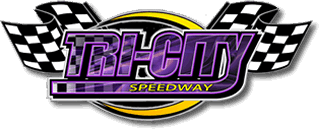 DIRTcar Summer Nationals / Summit Modified Nationals

June 17, 2022
Tri-City Speedway
5100 Nameoki Rd
Granite City, IL
Event Description
The DIRTcar Summer Nationals makes its annual stop at one of DIRTcar's oldest weekly-sanctioned venues, Tri-City Speedway, for the first $10,000-to-win showdown of the 2022 tour.
$10,000 to win for Late Models, $1,500 for UMP Modifieds.
Series Racing
DIRTcar Summer Nationals Summit Modified Nationals
Sprint Car Track Record
12.174 seconds by Zach Chappell on 6/14/07
Late Model Track Record
13.904 seconds by Michael Kloos on 8/22/14
To Win Amount
$10,000.00
Feature Laps Length
40
Frequently Asked Questions
Support Divisions
Summit Modified Nationals
To Win Amount
$10,000.00
Type of Grandstand
Bleachers
Stadium Seating
On the backstretch
Handicapped Seating
Front rows of grandstansds
Personal Coolers
All coolers are prohibited
ATMs
1
Credit Card Use
Office, Pit Gate, Ticket Window
Alcohol Sales
Race fans that consume alcohol are encouraged to drink responsibly. All alcohol sales will require a picture ID as proof of age; you must be 21 years of age or older. Tri-City Speedway may refuse to serve alcoholic beverages to any person for any reason.
Smoking Policy
No smoking in the grandstands
Family Section
no family section
Parking Cost
Free
Camping Availability
non-electric, onsite
Camping Cost
Free, No open fires
Track Info
Track Phone
(618) 931-7836
Track Email
tricityspeedway@msn.com
Track Size & Type
0.375;
Sprint Car Track Record
12.174 seconds by Zach Chappell on 6/14/07
Late Model Car Track Record
13.904 seconds by Michael Kloos on 8/22/14
Race Recap
REDEMPTION RUN: Pierce Wins Battle with Erb, $10,000 at Tri-City
He broke Thursday night while leading, but Friday night at Tri-City Speedway was Bobby Pierce's race for redemption.
The four-time and reigning DIRTcar Summer Nationals champion was forced to earn that redemption, however, working his way around fellow Hell Tour champion Dennis Erb Jr. in the second half of the 40-lap main event to claim the first $10,000 check of the season.
To go along with the riches, a nice dose of true Hell Tour experience was served to him on a silver platter.
"Today felt like Hell Tour, for sure," Pierce, of Oakwood, IL, said. "It was humid, hot. We had a little issue qualifying… it was typical Hell Tour today."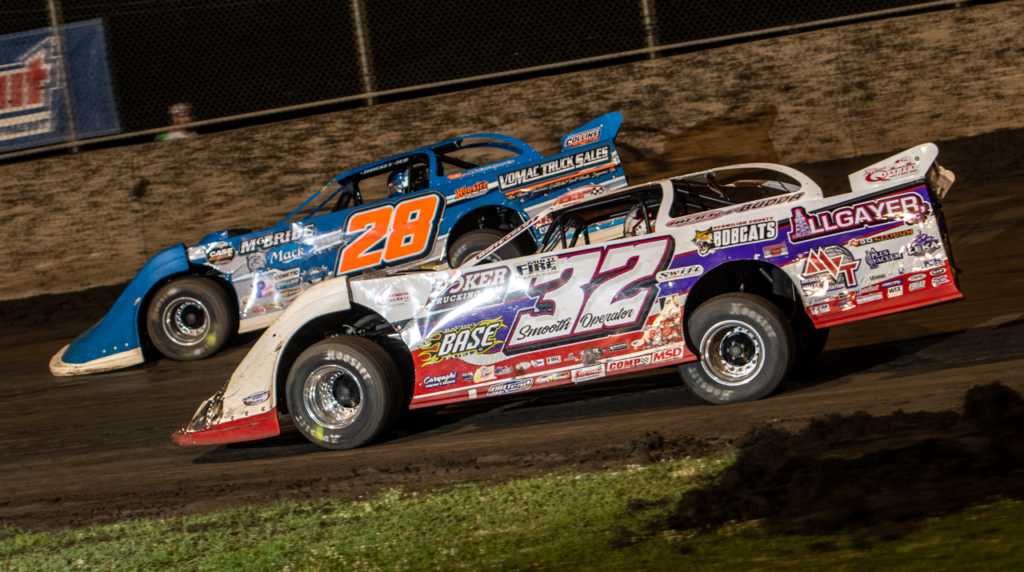 After making repairs to a broken rear-end after Qualifying, Pierce won his Heat Race and lined up third on the Feature starting grid. Erb jumped out to the lead and held it firmly through the first 27 laps, fending-off multiple challenges from Pierce to his inside on several restarts.
"The cushion was the place to be, but you had to run it so weird, and it was so treacherous up there that it was hard to run," Pierce said. "I started running that bottom and I think I kinda sucked Erb down. Once he started running the bottom and was mixing it up, we were having a hell of a race."
Erb continued through the low-middle groove as the race crossed the halfway point. Pierce continued following the bottom lane as well but went a little too low at one point and clipped one of the infield tractor tires on his way through. That's when he knew it was time to move up and get serious about a move for the lead.
"I actually hit one of the tires shortly before I passed [Erb]," Pierce said. "I hit it coming out of Turn 4 pretty good. I got [it with] the left-front tire and the wheel jumped out of my hand for a second.
"At that point, Dennis was somewhat leaving the door open, and I'd found a little bit of a line under there that the car wasn't bouncing so bad. I was able to just get enough momentum and I got around him."
Pierce braved the infamous Tri-City cushion on Lap 27 and made it through smoothly, getting a big boost of speed off Turn 4 to grab the lead away for good and leading the rest of the way to collect his 43rd career DIRTcar Summer Nationals victory.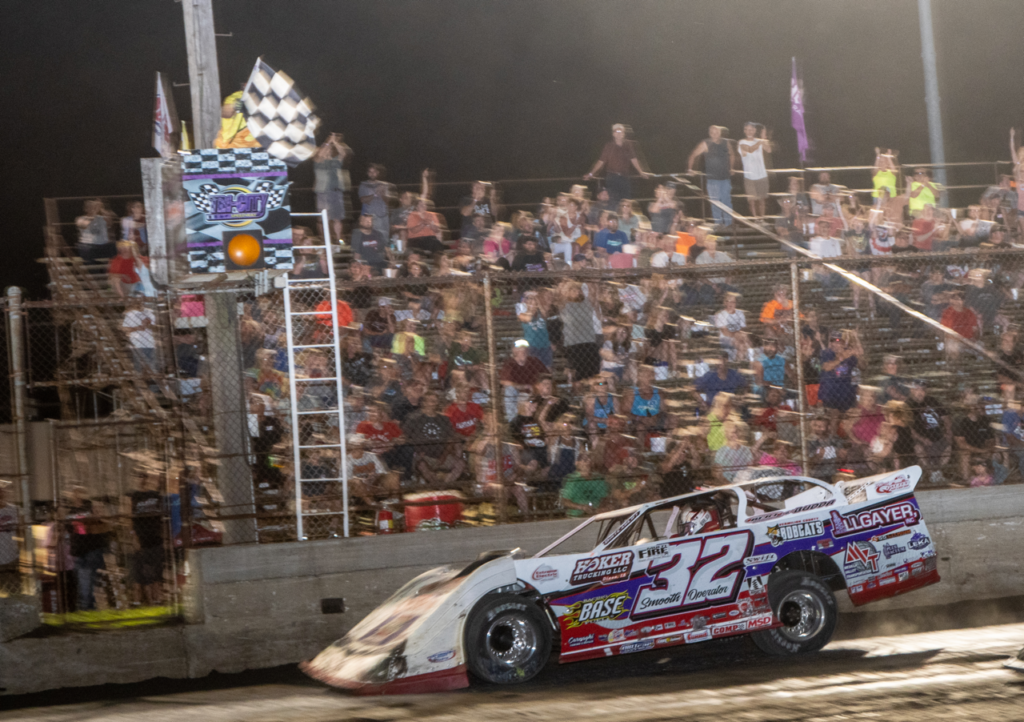 Erb held on for second and his second top-five this week; World of Outlaws CASE Late Model Series regular Ryan Gustin rounded out the podium. Shannon Babb finished fourth in his season debut with the tour, Tanner English was fifth and previous points leader Ryan Unzicker drove all the way from a provisional 19th starting spot to finish sixth.
UP NEXT
The DIRTcar Summer Nationals Late Model action continues with another $10,000-to-win show Saturday night, June 18, at Fairbury Speedway in Fairbury, IL. If you can't be at the track, watch every lap live on DIRTVision.
ABBREVIATED RESULTS (view full results)
Feature 40 Laps | 00:29:06.715
32-Bobby Pierce[3]; 2. 28-Dennis Erb Jr[1]; 3. 19R-Ryan Gustin[4]; 4. 18-Shannon Babb[6]; 5. 81E-Tanner English[7]; 6. 24-Ryan Unzicker[19]; 7. 3S-Brian Shirley[10]; 8. 25-Jason Feger[5]; 9. 36-Logan Martin[17]; 10. 111V-Max Blair[12]; 11. 11H-Jeff Herzog[2]; 12. 4G-Bob Gardner[9]; 13. F1-Payton Freeman[23]; 14. 14G-Joe Godsey[11]; 15. 11T-Trevor Gundaker[15]; 16. 10-Daryn Klein[14]; 17. 15D-Justin Duty[13]; 18. 30-Mark Voigt[20]; 19. 26M-Brent McKinnon[21]; 20. 15- Kolby Vandenbergh[18]; 21. 11-Gordy Gundaker[8]; 22. 77-Preston Luckman[16]; 23. 7-Drake Troutman[22]
[Read More]
Results
Feature Results
| POS | Start | +/- | # | Driver | Laps | Behind | Led | Status | Points | Money |
| --- | --- | --- | --- | --- | --- | --- | --- | --- | --- | --- |
| | | 0 | | Bobby Pierce | | -1,746.715 | | Running | | $ |
| | | 0 | | Dennis Erb Jr | | -1,749.743 | | Running | | $ |
| | | 0 | | Ryan Gustin | | -1,751.201 | | Running | | $ |
| | | 0 | | Shannon Babb | | -1,752.932 | | Running | | $ |
| | | 0 | | Tanner English | | -1,754.143 | | Running | | $ |
| | | 0 | | Ryan Unzicker | | -1,756.506 | | Running | | $ |
| | | 0 | | Brian Shirley | | -1,757.456 | | Running | | $ |
| | | 0 | | Jason Feger | | -1,760.234 | | Running | | $ |
| | | 0 | | Logan Martin | | -1,762.529 | | Running | | $ |
| | | 0 | | Max Blair | | -1,746.818 | | Running | | $ |
| | | 0 | | Jeff Herzog | | -1,748.827 | | Running | | $ |
| | | 0 | | Bob Gardner | | -1,753.193 | | Running | | $ |
| | | 0 | | Payton Freeman | | -1,755.912 | | Running | | $ |
| | | 0 | | Joe Godsey | | -1,759.206 | | Running | | $ |
| | | 0 | | Trevor Gundaker | | -1,593.467 | | Running | | $ |
| | | 0 | | Daryn Klein | | -763.434 | | Running | | $ |
| | | 0 | | Justin Duty | | -767.437 | | Running | | $ |
| | | 0 | | Mark Voigt | | -770.241 | | Running | | $ |
| | | 0 | | Brent McKinnon | | -735.887 | | Running | | $ |
| | | 0 | | Kolby Vandenbergh | | -737.001 | | Running | | $ |
| | | 0 | | Gordy Gundaker | | -89.531 | | Running | | $ |
| | | 0 | | Preston Luckman | | -92.335 | | Running | | $ |
| | | 0 | | Drake Troutman | | -26.750 | | Running | | $ |
Last Chance Showdown Results
| POS | Start | +/- | # | Driver | Laps | Behind | Led | Status | Points | Money |
| --- | --- | --- | --- | --- | --- | --- | --- | --- | --- | --- |
| | | 0 | | Logan Martin | | -302.069 | | Running | | $ |
| | | 0 | | Kolby Vandenbergh | | -304.605 | | Running | | $ |
| | | 0 | | Ryan Unzicker | | -305.650 | | Running | | $ |
| | | 0 | | Tommy Sheppard Jr | | -306.579 | | Running | | $ |
| | | 0 | | Rickey Frankel | | -307.084 | | Running | | $ |
| | | 0 | | Brent McKinnon | | -307.959 | | Running | | $ |
| | | 0 | | Mark Voigt | | -308.760 | | Running | | $ |
| | | 0 | | Billy Laycock | | -309.504 | | Running | | $ |
| | | 0 | | Claude Walker | | -311.234 | | Running | | $ |
| | | 0 | | Payton Freeman | | -311.355 | | Running | | $ |
| | | 0 | | Jeff Roth | | -311.959 | | Running | | $ |
| | | 0 | | Doug Tye | | -313.798 | | Running | | $ |
| | | 0 | | Reid Millard | | -314.266 | | Running | | $ |
| | | 0 | | Kayden Clatt | | -317.088 | | Running | | $ |
| | | 0 | | Tim Gauntt | | -243.174 | | Running | | $ |
| | | 0 | | Paul Kuper | | -106.343 | | Running | | $ |
Consolation Race Results
| POS | Start | +/- | # | Driver | Laps | Behind | Led | Status | Points | Money |
| --- | --- | --- | --- | --- | --- | --- | --- | --- | --- | --- |
| | | 0 | | Claude Walker | | -620.485 | | Running | | $ |
| | | 0 | | Kayden Clatt | | -623.526 | | Running | | $ |
| | | 0 | | Reid Millard | | -624.226 | | Running | | $ |
| | | 0 | | Tim Gauntt | | -633.075 | | Running | | $ |
| | | 0 | | Mick Quin | | -615.288 | | Running | | $ |
| | | 0 | | Paul Stubber | | -200.282 | | Running | | $ |
| | | 0 | | Deshawn Gingerich | | -200.282 | | Running | | $ |
| | | 0 | | Frank Heckenast Jr | | -200.282 | | Running | | $ |
| | | 0 | | Jason Suhre | | -200.282 | | Running | | $ |
| | | 0 | | Drake Troutman | | -200.282 | | Running | | $ |
Heat 1 Results
| Pos. | Start | +/- | # | Driver | Hometown | Difference |
| --- | --- | --- | --- | --- | --- | --- |
| | | 0 | | Bobby Pierce | Oakwood, IL | -292.322 |
| | | 0 | | Jason Feger | Bloomington, IL | -292.912 |
| | | 0 | | Bob Gardner | Washington, IL | -296.246 |
| | | 0 | | Justin Duty | Mulino, OR | -296.622 |
| | | 0 | | Kolby Vandenbergh | Ashland, IL | -297.257 |
| | | 0 | | Ryan Unzicker | El Paso, IL | -297.455 |
| | | 0 | | Billy Laycock | Marine, IL | -300.132 |
| | | 0 | | Paul Stubber | Bunbury, WAU | -308.363 |
| | | 0 | | Jason Suhre | Highland, IL | -143.740 |
| | | 0 | | Tim Gauntt | Brighton, IL | -113.431 |
Heat 2 Results
| Pos. | Start | +/- | # | Driver | Hometown | Difference |
| --- | --- | --- | --- | --- | --- | --- |
| | | 0 | | Dennis Erb Jr | Carpentersville, IL | -270.804 |
| | | 0 | | Shannon Babb | Moweaqua, IL | -271.797 |
| | | 0 | | Brian Shirley | Chatham, IL | -272.151 |
| | | 0 | | Daryn Klein | Trenton, IL | -272.736 |
| | | 0 | | Logan Martin | West Plains, MO | -272.963 |
| | | 0 | | Brent McKinnon | Carlyle, IL | -274.328 |
| | | 0 | | Doug Tye | Troy, IL | -276.990 |
| | | 0 | | Deshawn Gingerich | Dover, PA | -277.786 |
| | | 0 | | Drake Troutman | Hyndman, PA | -38.508 |
Heat 3 Results
| Pos. | Start | +/- | # | Driver | Hometown | Difference |
| --- | --- | --- | --- | --- | --- | --- |
| | | 0 | | Ryan Gustin | Marshalltown, IA | -211.178 |
| | | 0 | | Tanner English | Benton, KY | -213.279 |
| | | 0 | | Joe Godsey | Edinburgh, IN | -218.153 |
| | | 0 | | Trevor Gundaker | St. Charles, MO | -218.516 |
| | | 0 | | Paul Kuper | Aviston, IL | -219.472 |
| | | 0 | | Rickey Frankel | Quincy, IL | -221.027 |
| | | 0 | | Mark Voigt | Marine, IL | -225.838 |
| | | 0 | | Claude Walker | Moro, IL | -211.768 |
| | | 0 | | Mick Quin | Hawks Bay, NZ | -219.092 |
Heat 4 Results
| Pos. | Start | +/- | # | Driver | Hometown | Difference |
| --- | --- | --- | --- | --- | --- | --- |
| | | 0 | | Jeff Herzog | Festus, MO | -424.363 |
| | | 0 | | Gordy Gundaker | St. Charles, MO | -426.445 |
| | | 0 | | Max Blair | Centerville, PA | -427.495 |
| | | 0 | | Preston Luckman | Coos Bay, OR | -427.637 |
| | | 0 | | Tommy Sheppard Jr | New Berlin, IL | -428.099 |
| | | 0 | | Jeff Roth | Bentonville, AR | -431.756 |
| | | 0 | | Payton Freeman | Commerce, GA | -431.756 |
| | | 0 | | Kayden Clatt | Edina, MO | -431.756 |
| | | 0 | | Reid Millard | Jefferson City, MO | -431.756 |
Qualifying Results
| POS | Start | Car | Driver | Time | Difference |
| --- | --- | --- | --- | --- | --- |
| 1 | 5 | 25 | Jason Feger | 14.219 | 0.000 |
| 2 | 4 | 32 | Bobby Pierce | 14.513 | -0.294 |
| 3 | 1 | 15 | Kolby Vandenbergh | 14.709 | -0.490 |
| 4 | 8 | 4G | Bob Gardner | 14.720 | -0.501 |
| 5 | 9 | 82 | Billy Laycock | 14.915 | -0.696 |
| 6 | 6 | 15D | Justin Duty | 14.923 | -0.704 |
| 7 | 10 | 31 | Paul Stubber | 14.937 | -0.718 |
| 8 | 7 | 24 | Ryan Unzicker | 15.008 | -0.789 |
| 9 | 3 | 4 | Jason Suhre | 15.026 | -0.807 |
| 10 | 2 | T8 | Tim Gauntt | 17.335 | -3.116 |
Qualifying Flight 2 Results
| POS | Start | Car | Driver | Time | Difference |
| --- | --- | --- | --- | --- | --- |
| 1 | 1 | 18 | Shannon Babb | 14.336 | 0.000 |
| 2 | 5 | 28 | Dennis Erb Jr | 14.462 | -0.126 |
| 3 | 4 | 10 | Daryn Klein | 14.483 | -0.147 |
| 4 | 9 | 3S | Brian Shirley | 14.494 | -0.158 |
| 5 | 6 | 36 | Logan Martin | 14.556 | -0.220 |
| 6 | 2 | 26M | Brent McKinnon | 14.833 | -0.497 |
| 7 | 8 | 0 | Deshawn Gingerich | 15.472 | -1.136 |
| 8 | 7 | 4D | Doug Tye | 16.019 | -1.683 |
| 9 | 3 | 7 | Drake Troutman | 16.019 | -1.683 |
Qualifying Flight 3 Results
| POS | Start | Car | Driver | Time | Difference |
| --- | --- | --- | --- | --- | --- |
| 1 | 9 | 81E | Tanner English | 14.366 | 0.000 |
| 2 | 7 | 19R | Ryan Gustin | 14.461 | -0.095 |
| 3 | 3 | 14G | Joe Godsey | 14.661 | -0.295 |
| 4 | 2 | 11T | Trevor Gundaker | 14.758 | -0.392 |
| 5 | 1 | 14 | Paul Kuper | 14.861 | -0.495 |
| 6 | 5 | 33 | Rickey Frankel | 14.982 | -0.616 |
| 7 | 6 | 30 | Mark Voigt | 15.349 | -0.983 |
| 8 | 8 | 35 | Claude Walker | 15.370 | -1.004 |
| 9 | 4 | 23NZ | Mick Quin | 16.610 | -2.244 |
Qualifying Flight 4 Results
| POS | Start | Car | Driver | Time | Difference |
| --- | --- | --- | --- | --- | --- |
| 1 | 7 | F1 | Payton Freeman | 14.545 | 0.000 |
| 2 | 8 | 11H | Jeff Herzog | 14.641 | -0.096 |
| 3 | 6 | 111V | Max Blair | 14.720 | -0.175 |
| 4 | 3 | 77 | Preston Luckman | 14.747 | -0.202 |
| 5 | 2 | 11 | Gordy Gundaker | 14.948 | -0.403 |
| 6 | 1 | T6 | Tommy Sheppard Jr | 15.030 | -0.485 |
| 7 | 5 | 50C | Kayden Clatt | 15.429 | -0.884 |
| 8 | 9 | 14R | Jeff Roth | 15.775 | -1.230 |
| 9 | 4 | 14M | Reid Millard | 16.469 | -1.924 |