Just one night removed from this first runner-up finish of the entire season, Nick Hoffman went right back at it on Saturday night at Clarksville Speedway and won his sixteenth DIRTcar Summit Racing Equipment Modified Nationals Feature.
It was another 25-lap drive of perfection by the three-time and defending champion, as he led every lap en route to the $1,500 payday and his 54th career Summit Modified victory – once again putting him in a tie for most all-time with six-time champion Mike Harrison.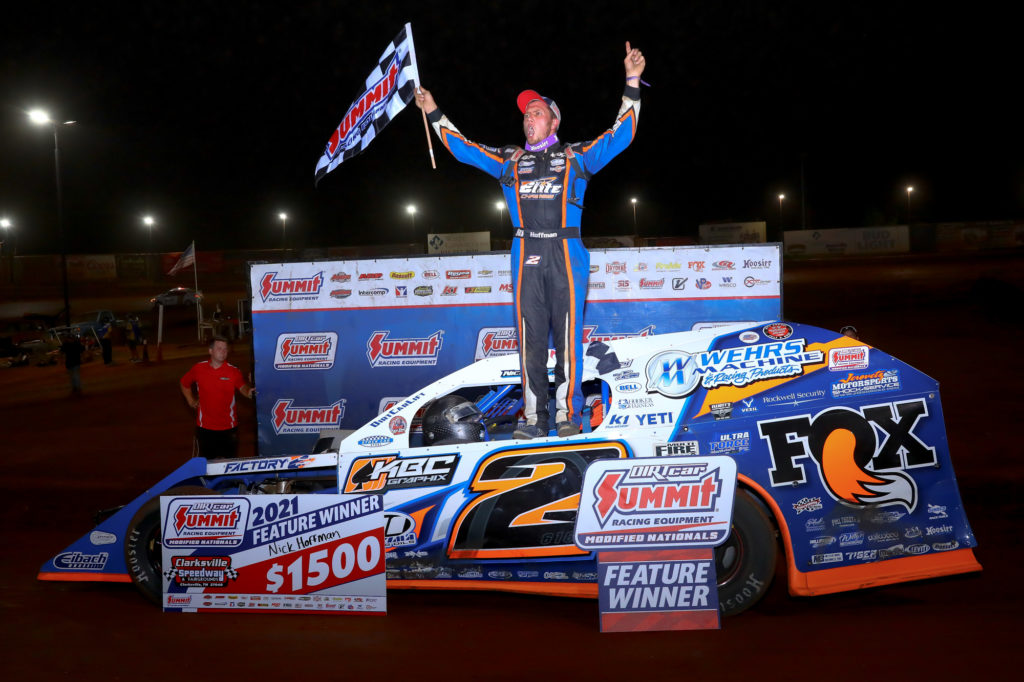 But this run didn't exactly get off to the greatest start from inside the Hoffman cockpit.
"I knew the initial start was gonna be the race, really," Hoffman said. "I hit the fence down the front straightaway and was really worried about getting a right-front flat going through Turns 1-2. But we kept the air in it."
Hoffman's biggest challenger was the seven-time UMP Modified winner in local Clarksville action so far this year – Trent Young. Young stayed top-three the entire race and cracked the whip in the final circuits but could not make up the gap.
"Trent was hustling pretty hard at the end and made me step it up there," Hoffman said.
Hoffman had himself some issues in the final stretch as well.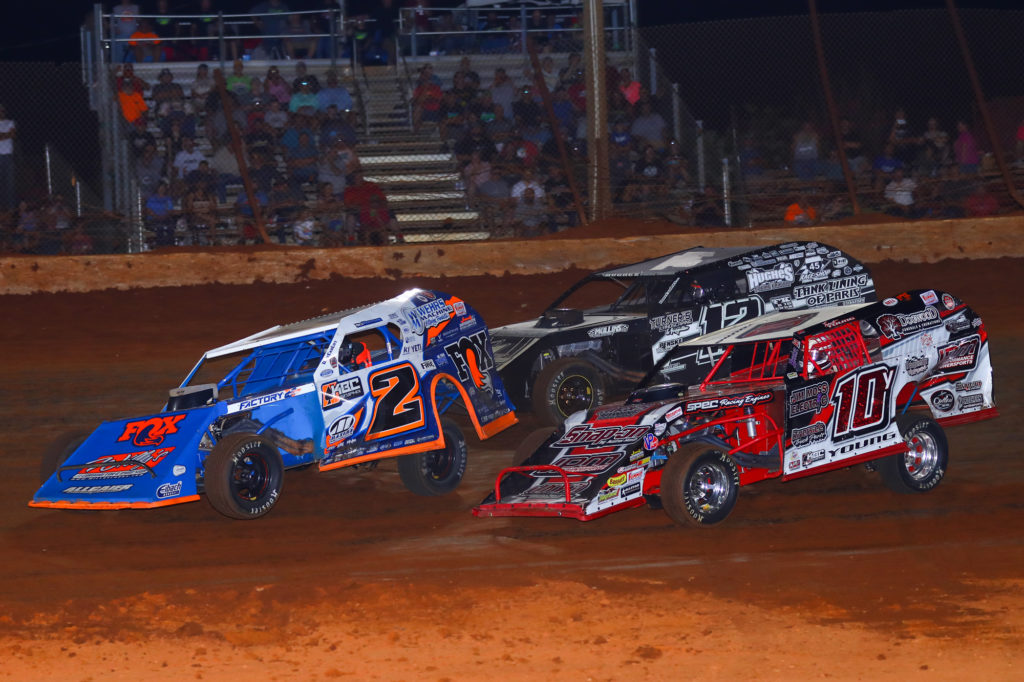 "There was about five or six to go, and I entered in on the cushion in 1-2 and something broke in the right-rear or left-rear, I'm not really sure. I was just kinda hanging on from there," Hoffman said.
And hang on he did, savoring the victory at a track he won both races at in last year's back-to-back show to make it a three-peat in 2021.
UP NEXT
The Summit Modifieds are back in action Sunday night, July 25, for their debut at Richmond Raceway in Richmond, KY. Catch all the action live on DIRTVision presented by Drydene.