The streak just keeps going and going. Nick Hoffman has won yet another DIRTcar Summit Racing Equipment Modified Nationals Feature.
This time, Hoffman conquered the fast and heavy Sycamore Speedway – a place where he also took the checkers last year. Despite a smaller car count than he's used to seeing, Hoffman still faced some tough competition up front in Mike McKinney, Hunt Gossum and Kelly Kovski. Once again, he denied them all for his 45th career Summit Modified victory.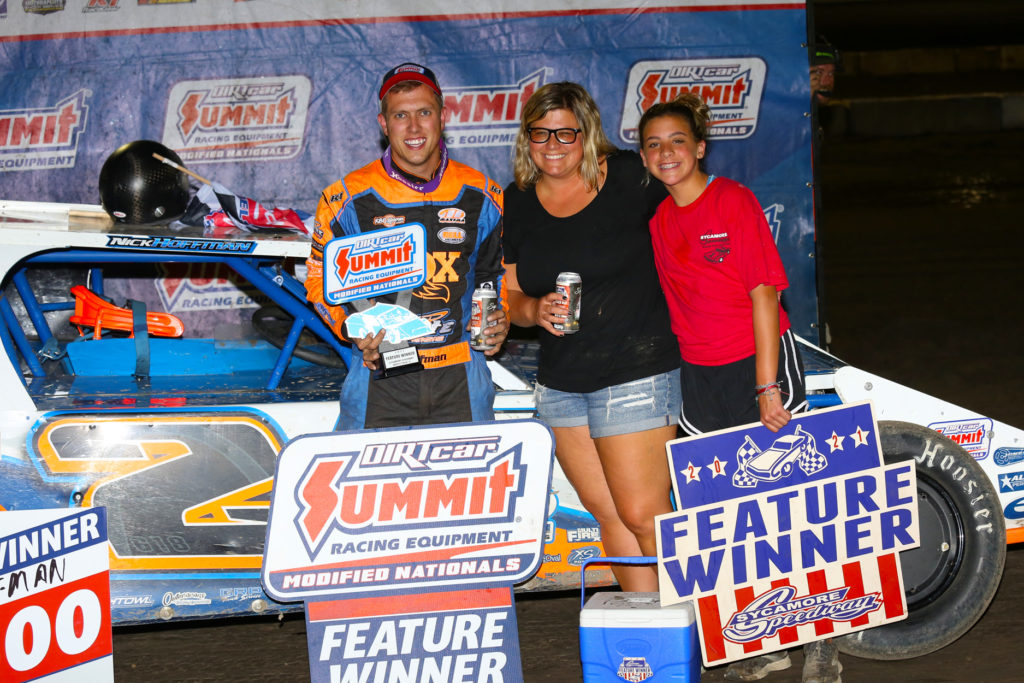 "Kinda shook the cherry tree tonight with only nine cars, but I'm here to win races and try and string as many of these together as I can," Hoffman said.
Looking at the high-piled cushion that outlined the corners from the rain the track had taken earlier in the day, Hoffman decided to take his usual route in maneuvering through – right through the middle.
"I was watching that Late Model race and it got pretty ledged-up, so I surely didn't wanna run up there," Hoffman said.
The race went green-to-checkered with Hoffman leading every lap, now bringing his total laps led to a still-perfect 175-for-175. The win also brings him to within seven of tying Mike Harrison for most all-time, and within seven of breaking his own record for the most wins in a single season at 14.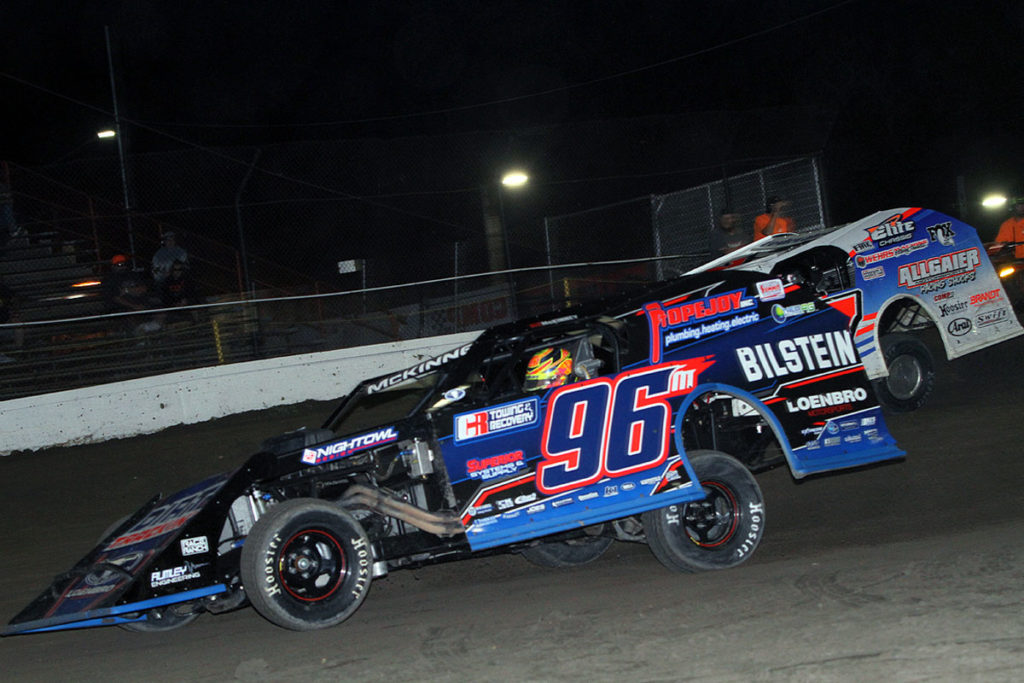 "Racecar's so balanced, I can pretty much go anywhere and it's really fun to drive right now," Hoffman said.
UP NEXT
The Summit Modified action continues Saturday night, June 26, with Round #10 from the Federated Auto Parts Raceway at I-55. Catch all the action live on DIRTVision presented by Drydene.
ABBREVIATED RESULTS (view full results)
Feature (20 Laps) 1. 2-Nick Hoffman[1]; 2. 96M-Mike McKinney[2]; 3. 7-Kelly Kovski[4]; 4. 99-Hunt Gossum[3]; 5. 57-Tim Hamburg[5]; 6. 14-AJ Meiferdt[6]; 7. 1H-Nash Hilmes[7]; 8. 1-Dave Lilja[9]; 9. 20-Richie Biswell[8]