The three-time champ breaks his own record of five-straight from last year
Few times in the motorsports world do drivers find themselves with a chance to write a new chapter in the record books. Nick Hoffman did just that Wednesday night at LaSalle Speedway and cashed-in on it, winning his sixth-straight DIRTcar Summit Racing Equipment Modified Nationals Feature.
Once again, Hoffman had yet another perfect night. Setting fast time in Qualifying, winning his heat race and leading all 25 laps of the Feature for another $1,500 check. The win broke his own record for the longest win streak in tour history at five.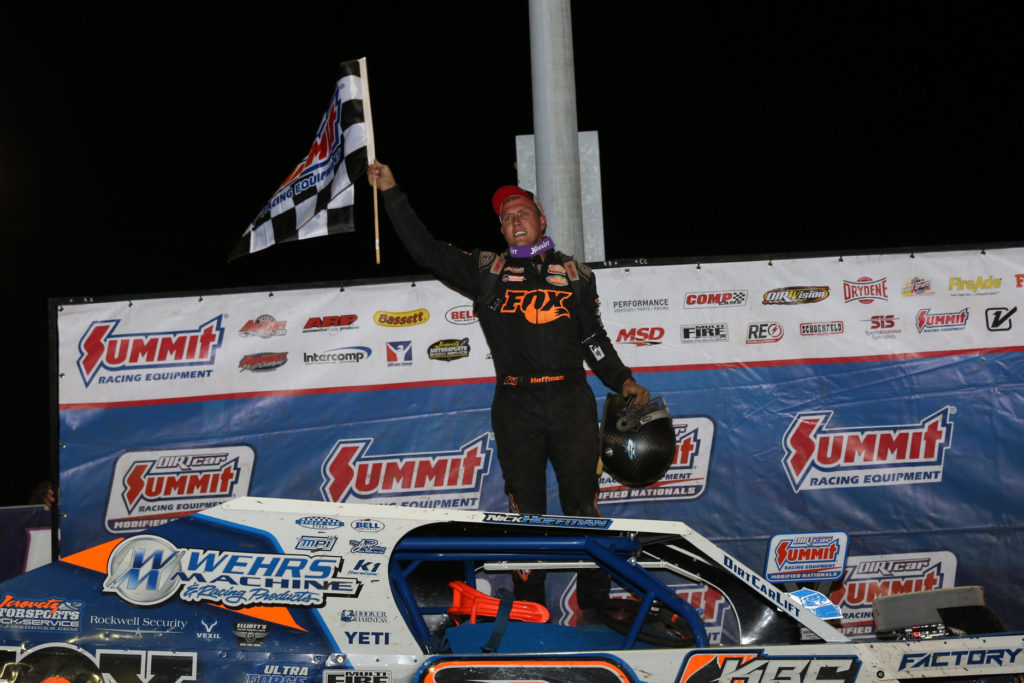 "Hot rod's just been really good. Nothing's really gone wrong, it's just all going our way right now. We're going to one of my best racetracks tomorrow… just trying to keep the streak alive," Hoffman said in Victory Lane.
Last week, the three-time champion had some terrific competition come for his hot streak and denied them all, barring Mike Harrison, Curt Spalding and others from Victory Lane as he sailed to five-straight wins. On Wednesday night, Hoffman saw some more tough customers in Mike McKinney and Allen Weisser, but they were turned away as well.
McKinney started to Hoffman's outside and pressured him through the first half of the race, but never could mount enough of a charge to make a move. Hoffman drove away in traffic for his 44th career tour victory over McKinney and Weisser. He's now only eight shy of tying Harrison for most wins all-time.
From his point of view, Hoffman didn't feel much of the pressure behind him at all. He and the Elite Chassis #2 were smooth sailing the whole way through.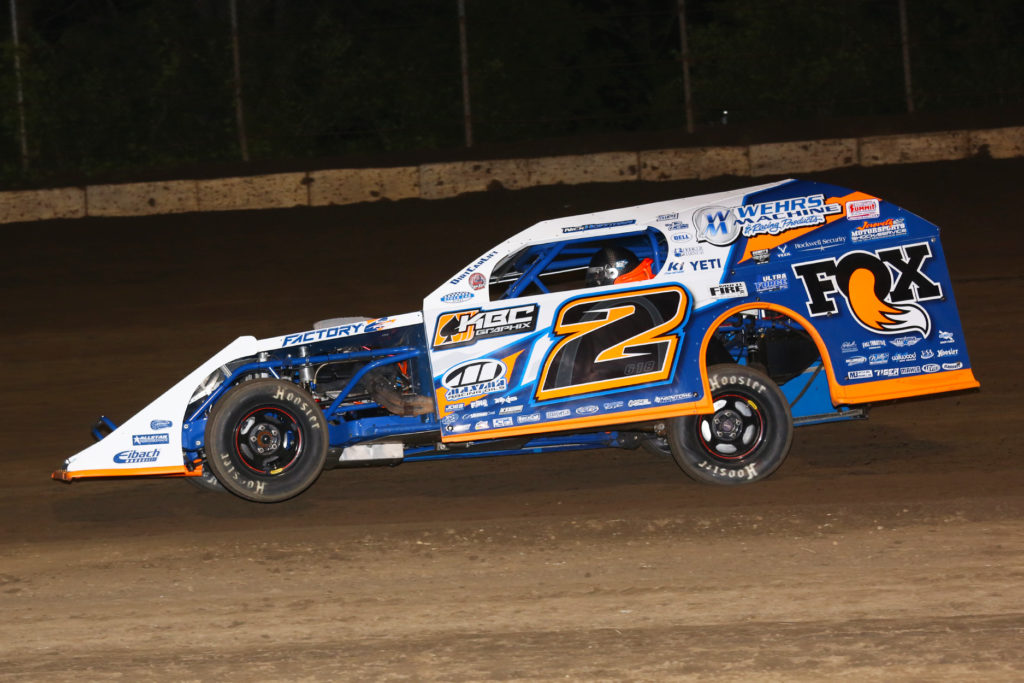 "I come out here and do the same thing every single night," Hoffman said. "Me and Shawn [crew guy] worked our butts off today, had a couple of issues earlier, but we smoothed it all out."
UP NEXT
The Summit Modified action continues Thursday night, June 24, at the high banks of Spoon River Speedway for Round #8 of the 2021 Hell Tour campaign. Catch all the action live on DIRTVision presented by Drydene.
ABBREVIATED RESULTS (view full results)
Feature (25 Laps) 1. 2-Nick Hoffman[1]; 2. 96M-Mike McKinney[2]; 3. 25W-Allen Weisser[3]; 4. 77-Ray Bollinger[6]; 5. T6-Tommy Sheppard Jr[4]; 6. 292-Josh Allen[5]; 7. 57-Tim Hamburg[10]; 8. 7-Kelly Kovski[7]; 9. 57A-Andrew Hamburg[13]; 10. 1-Nash Hilmes[15]; 11. 0-Travis Kohler[8]; 12. 9H-John Demoss[11]; 13. 1W-Bob Pohlman[12]; 14. 61-Chris Osborne Jr[14]; 15. 45-Kyle Hammer[9]; 16. 88C-Marshall Call[16]