Erickson runner-up in three-straight nights, Hoffman clinches championship
The outside groove was faster, and Jacob Poel knew it. With one quick decision and the throttle down just a bit longer on the straightaway, he seized the opportunity to make the pass – and it worked.
Now in command with nine laps remaining, Poel looked as if he were going to cruise to his first DIRTcar Summit Racing Equipment Modified Nationals Feature win of the season, until the caution displayed with two-to-go.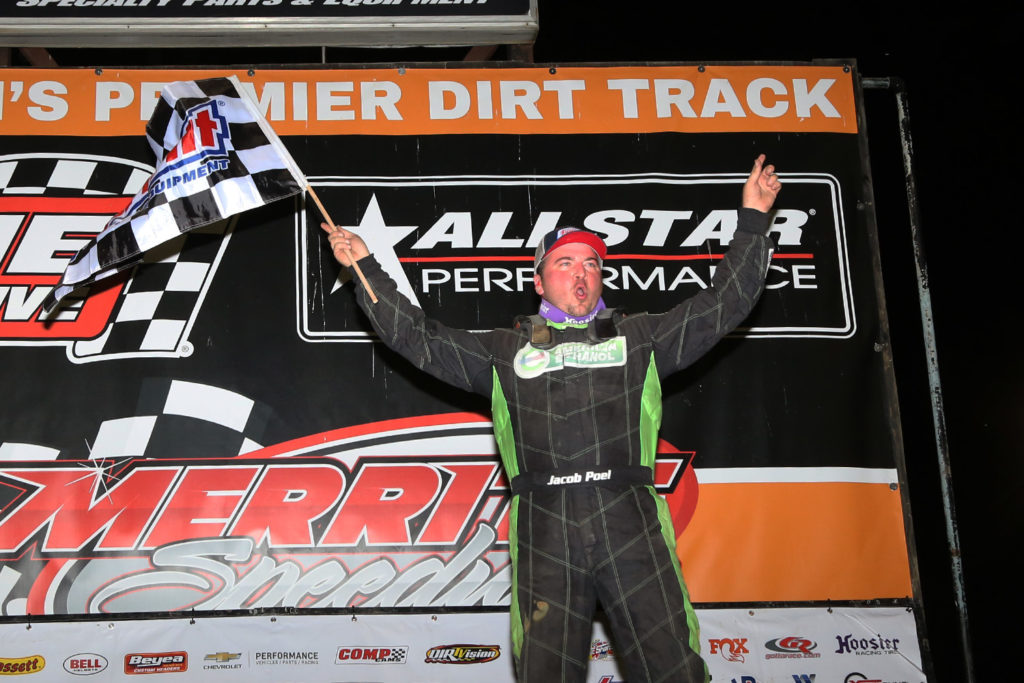 "I knew the track was probably better on the bottom, but under caution, I just kinda blew the crumbs off that middle and tried to get as much room as I could," Poel said.
But the Spring Lake, MI-driver stood his ground and defended the top spot from the wrath of Jeffrey Erickson on the green-white-checkered finish, who was starving for his first win with the tour after back-to-back runner-up finishes to pocket his first $1,500 Summit Modified check in the season finale at Merritt Speedway.
Earlier in the race, Poel found the upper lane after getting stuck behind Brandon Bollinger. With the halfway point looming, he knew he had to go and make the move.
"The track was a little dirty up there and I was like, 'y'know, I didn't come here to follow the leader and finish second, or even third,'" Poel said.
With the win, Poel becomes the 10th driver to win a Feature with the tour this season. But doing most of the winning this year was a driver who put together the single most dominant season in Summit Modified history.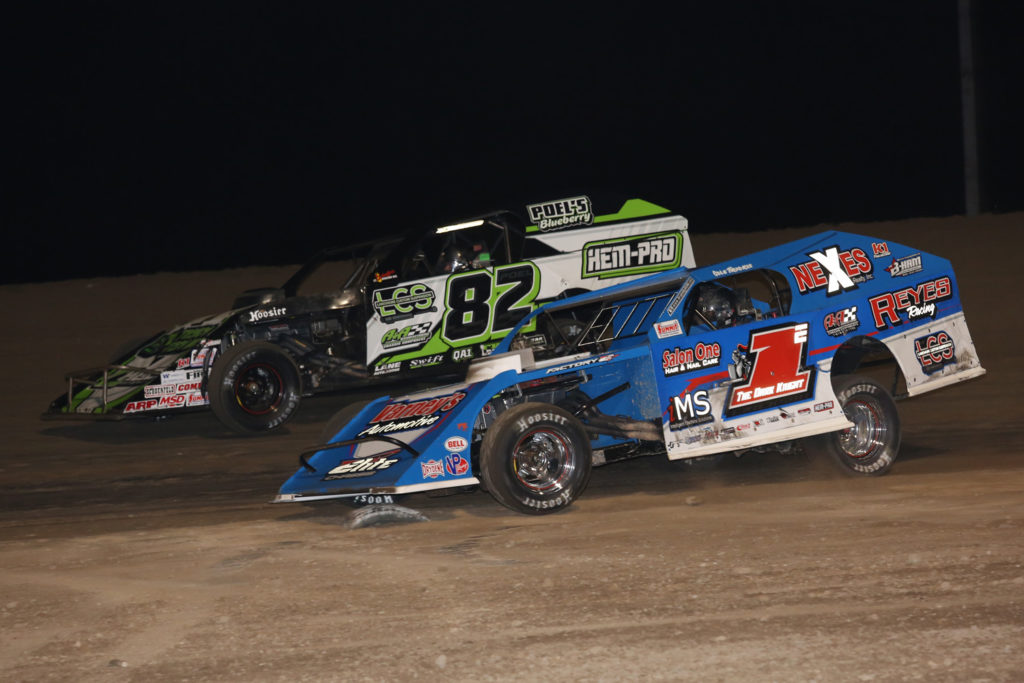 It's now official – Nick Hoffman has clinched his fourth career Summit Modified championship with an incredible 19 wins in 20 starts. He amassed 937 points – 23 shy of the maximum number of points a driver can earn under the new championship format.
While he was unable to be with the tour to close out the season in Michigan as he originally planned, Hoffman is now cashing in on his stellar season and putting his talents to the test behind the wheel of the Scott Bloomquist Racing Late Model while the Hall-of-Fame driver recovers from injury.
And now what started 68 days ago is all said and done. The entire DIRTcar Racing family would like to thank each of the drivers, crews, sponsors, and fans that came out to support the Summit Modifieds in its 11th year of competition. Here's to an even better 2022!
ABBREVIATED RESULTS (view full results)
Feature (30 Laps) 1. 82-Jacob Poel[3]; 2. 1E-Jeffery Erickson[1]; 3. 19B-Chad Bauer[5]; 4. 92-Caleb Kill[12]; 5. 47-Collin Thirlby[11]; 6. 242- Brandon Bollinger[2]; 7. 77-Joe Rokos[7]; 8. 36-Kenny Wallace[6]; 9. 99-Hunt Gossum[13]; 10. 42B-Bob Baldwin[9]; 11. 15H-Austin Harnick[19]; 12. 99B-Brent Banning[14]; 13. 1*-Wyatt Baker[15]; 14. 74-Jacob Flickinger[16]; 15. 15-Dave Baker[8]; 16. 4J-Paul Johnson[10]; 17. 20-Kevin Miller[22]; 18. 32-Scott Boyd Jr[20]; 19. 18-Dan Wierman[21]; 20. 95-Chuck Powell[18]; 21. 18S-Jacob Stuhr[4]; 22. 9-Garrett Rons[17]