The Spoon River Speedway pit area was packed with the strongest field of DIRTcar UMP Modified talent seen all season Wednesday night, and Nick Hoffman dominated them all. He's now up to eleven wins in eleven DIRTcar Summit Racing Equipment Modified Nationals starts.
Once again, the three-time and defending champion led every single lap of the Feature, bringing him to a perfect 265-for-265 in consecutive Feature laps led. But not without a little shakeup on the final lap.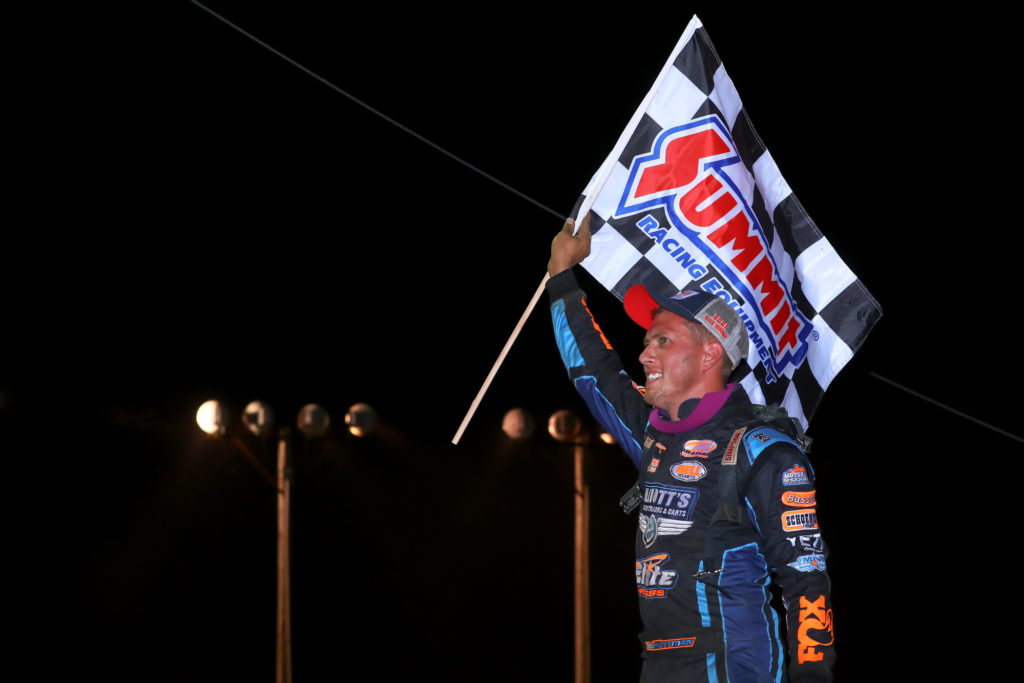 Third-place running Josh Allen looped it in Turn 4 coming to the white flag as fourth-place Kelly Kovski spun to avoid. This erased Hoffman's near four-second lead over runner-up Tyler Nicely, who sat right on Hoffman's bumper for the restart.
"You never want to see that late in the race, especially when you've got a decent lead," Hoffman said of the late caution.
The green and white waved together as Hoffman mashed the throttle. He immediately pulled away from Nicely down the backstretch and cruised across the line for his 49th career Summit Modified victory at a track he holds in very high regard.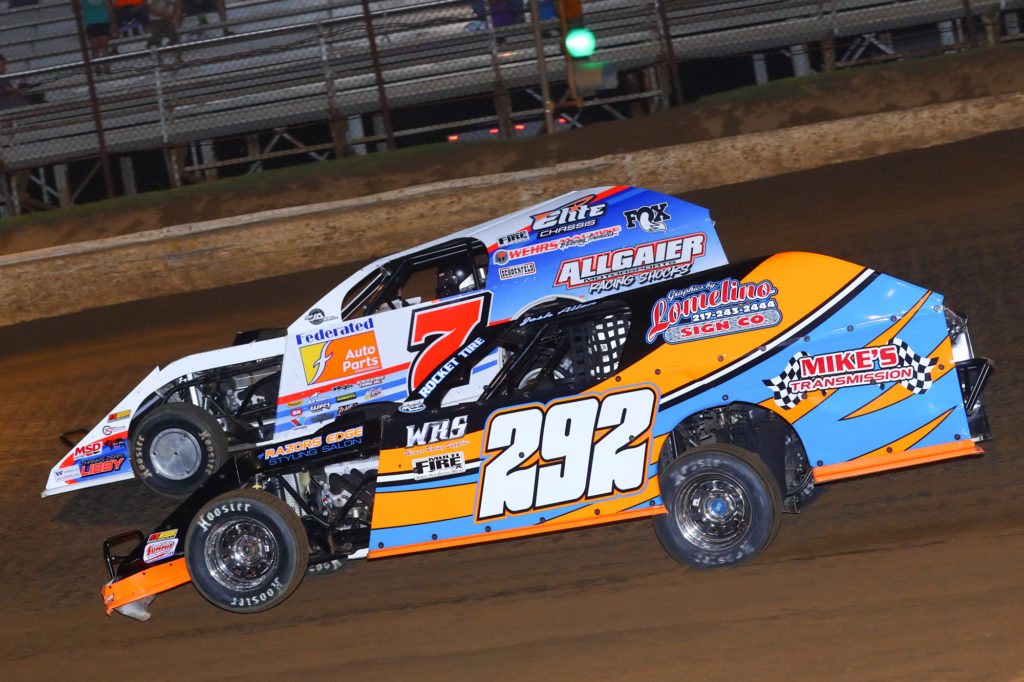 "I love this place. I love coming here – it's always perfect. It's never rough and always fits my style," Hoffman said.
UP NEXT
The Summit Modifieds are back in action Thursday night at the fifth-mile Macon Speedway to support one of the most iconic events on the schedule – the 41st running of the Herald & Review 100. Catch all the action live on DIRTVision presented by Drydene.
ABBREVIATED RESULTS (view full results)
Feature (25 Laps) 1. 2-Nick Hoffman[1]; 2. 25-Tyler Nicely[6]; 3. 7K-Kelly Kovski[7]; 4. 35-Brandon Roberts[4]; 5. 96M-Mike McKinney[9]; 6. 99- Hunt Gossum[10]; 7. 05-Dave Wietholder[18]; 8. 14C-Rick Conoyer[12]; 9. 36-Kenny Wallace[2]; 10. T6-Tommy Sheppard Jr[8]; 11. 45-Kyle Hammer[17]; 12. K19-Will Krup[11]; 13. 77-Ray Bollinger[20]; 14. 24Z-Zeke McKenzie[13]; 15. 3-Mike Brooks[15]; 16. 242-Brandon Bollinger[21]; 17. 117-Frankie Wellman[16]; 18. 19T-Travis Thrasher[22]; 19. 292-Josh Allen[5]; 20. 7-Drake Troutman[3]; 21. 59R-Jacob Rexing[14]; 22. 25W-Allen Weisser[19]